Ray Ban Original Wayfarer @collection Tortoise ,Polarized Lenses - RB2140
Brand: ray ban
Product Code: SGP832151
Availability: In Stock
SIZE GUIDE
HOW DO I FIND THE FRAME SIZE OF MY SUNGLASSES AND EYEGLASSES?
This guide explains how to choose the right sunglasses or eyeglasses size by either the measure of the lens or by looking at your current shades*.
*This guide is efficient for Ray-Ban Aviator sizes, Ray-Ban Wayfarer sizes, Ray-Ban Clubmaster sizes and all Ray-Ban models..
Important note: for the great majority of people, more then 90% of our customers, Standard Size is the correct one. It's very likely it's going to be the correct size for you too.
If this is your first pair of Ray-ban, a rule of thumb to determine the correct size for you is the following.
FIND YOUR FIT:
1
Take a credit card

This is the approximate width of a Standard Size lens.
2
Stand in front of the mirror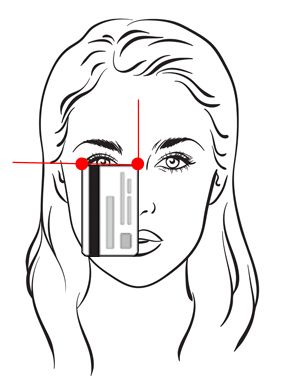 In front of a mirror or a webcam, place one edge of the credit card at the center of your nose. Where does the other edge end?
3
If note touches the end of the eye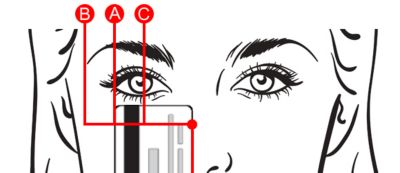 A

If the edge of the credit card ends at the end of the eyeyour fit should be Standard Size.

B

If it extends well beyond the end of the eye you should get a Small Size.

C

If instead the credit card does not reach the end of the eye then go for a Large Size.
WHAT ARE THE NUMBERS ON MY EYEGLASSES AND SUNGLASSES FRAME?
If you have an old pair of Ray-Ban and you want to know what the numbers printed inside the temples mean, here you will find an explanation.
The measurements need not be exact, they change from model to model, but the closer they are to those of your old glasses, the more the new ones will look similar on your face.
TEMPLE
Most of our sunglasses and eyeglasses have the size measurement printed on the inside of the left temple (the piece that goes behind your ear). This usually consists of three numbers - sometimes only the first two are printed - similar to this: 50 20 150.
The third number in the sequence represents the temple length, it is the measurement in millimeters of the 'arms' of the frame.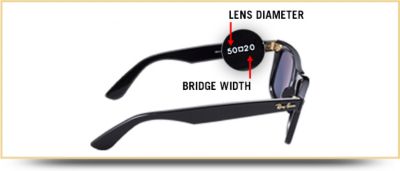 LENSES
The width of the lens is the first number in (50-20-150). The front measurement includes the diameter of the lens and the width of the bridge measured in millimeters and usually separated by a small dash or rectangle (e.g.: 50 - 20). The lens diameter is the width of the lens, measured from the bridge, and the width of the bridge is the distance between the lenses above the nose, as shown in the figure below. Sometimes, the vertical measurement of the lens and the length of the arms are also present.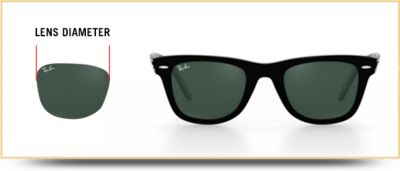 BRIDGE
Bridge width is the second number in (50-20-150). Typical widths are 12-26 millimeters. The bridge measurement is the distance between the lenses.
Sunglasses
Frame material:
Acetate
Frame color:
Tortoise
Shape:
Square
Temple Length:
150
Lenses:
Grey Gradient
Color:
Navy
Size:
135mm